Custom hydraulic cylinders are a vital component of our business. We design our manufacturing and quality systems to ensure that each customer is met with the best product for their needs.  Bailey's in-house engineering team ensures that the features and materials selected for each product cylinder will be the best design for your application.
Bailey cylinder manufacturing uses quality materials and exceeds most industry standards. We have non-standard materials available as required by your application and environment.
Our general hydraulic cylinder capabilities include the following: Pressure ranges up to 5,000 PSI (can exceed in certain applications); Minimum Bore Size: 1.5″; Maximum Bore Size: 12.0″; Maximum Stroke Length: 240″. We can also incorporate load holding valves, linear position transducers, and a wide range of mounting options. Custom coating and packaging options are also available.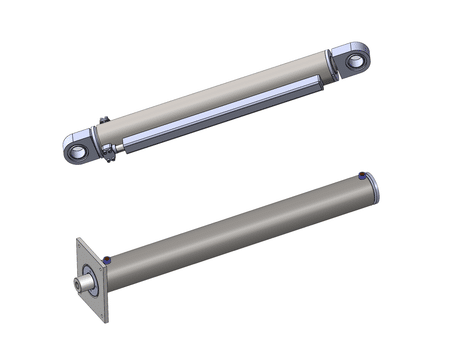 Our hydraulic power unit building capabilities can accommodate a wide range of applications, such as agricultural implements, mining, compactors, automotive repairs, transportation, industrial maintenance machines and more. Our power units are customizable with a variety of features, including redundant DC backups for AC units, hand pumps, solenoid or manual control valves, two-stage pumps and more.  
We offer an extensive and versatile line of custom valves. For a complete list of configuration options, product literature, and quotation assistance, contact the Bailey Technical Sales Team by clicking the "Custom Valving Information Request" button below.
Sure Grip Products compliment Bailey's line of electro – hydraulic products. Click one of the product categories below to learn more: